Daddy Petes Organic Fertilizer
Description
Daddy Pete's Organic Fertilizer is a natural blend of nutrients that can be used for all types of plants. It is a favorite with nurserymen, landscapers, and fruit and vegetable growers because of its ability to help sustain health and growth for your plant. Home gardeners can also enjoy the same professional quality for all of their lawn and gardening needs.
Daddy Pete's Organic Fertilizer can be used on lawns, for container gardening, and in raised beds, as well as for repotting plants. Because of the natural ingredients used in this product, you do not have to worry about plant burn. A fertilizer program should be used in accordance with horticultural recommendations per crop being grown.
Ingredients
Cotton Seed Meal
Feather Meal
Guaranteed Analysis
Total Nitrogen (N) - 7
Water Soluble Nitrogen - .5
Water Insoluble Nitrogen - 6.5
Available Phosphate (P2O5) - 2
Soluble Potash (K20) - 1
Shipping Details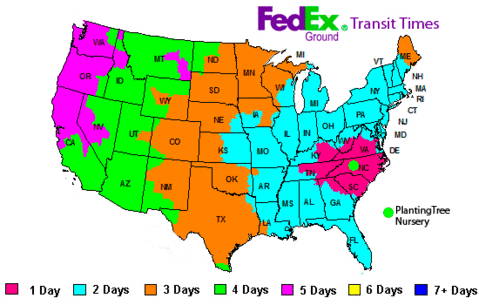 Shipping transit map specifies an average amount of days after your order has shipped.
| | |
| --- | --- |
| AMOUNT OF ORDER | SHIPPING COST |
| | |
| | |
| | |
| | |
| | |
| | |
| | |